Inside Smart Liposuction Palm Beach.
Smart Liposuction Palm Beach – Florida's Top Smart Liposuction & Brazilian Butt Lift Facility.  Fully Accredited Center  – has earned the Gold Seal for Office based Surgery!
– Smart Liposuction Laser Body Sculpting – Brazilian Butt Lift
– Skin Tightening – Exilis Ultra, Ultherapy
– Fat & Cellulite Reduction
What really matters is the way you feel when you look in the mirror. Whether you want a new sculpted body or your concerns are skin blemishes, wrinkles, spider veins, lax skin we can help. Now is the time to have a reflection that says "I feel wonderful and look beautiful".
we are an accredited by The Joint Commission and has earned The Gold Seal of Approval for office based surgery. This accreditation allows unparalleled results because with it up to 4 times more fat can be removed during laser liposuction in Palm Beach than at non-accredited facilities.*
Boost your confidence and retain your youthful appearance with the most advanced Skin Care, Skin Rejuvenation, Body Contouring and Anti-Aging Laser and Skin treatments together in one place, making it easy to look years younger. Whether you're looking for plump lips, to erase those worry lines and wrinkles, skin rejuvenation, Fraxel skin resurfacing or SmartLipo laser body sculpting, we've got you covered.*
*Any claims made on this website are intended to provide information about procedures provided at our office. Realistic Individual results will be discussed with you based on your information with an initial consult with Dr. Goodman, who has performed over 6,500 liposuction procedures. (see site footer for more information)
Dr. Avron Lipschitz MD
Board Certified Plastic Surgeon
Practice based on his refined aesthetic acumen and advanced surgical techniques.
Dr. Lipschitz believes that natural and long-lasting results can only be achieved through surgical expertise and a dedicated, life-long passion. From an international medical background Dr. Lipschitz has traveled across the world to obtain the best surgical education. He earned his medical degree at the University of Cape Town Medical School in South Africa, site of the world's first heart transplant. He was selected for the Plastic Surgery Fellowship at Johns Hopkins Hospital, and completed his training at Johns Hopkins and University of Maryland Medical Center in Baltimore, Maryland, considered one of the top training programs in the USA because of its depth, breadth and intensity of education.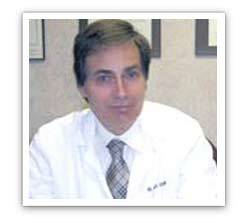 Dr. Neil Goodman MD, PC
Board Certified Surgeon
Specialist in Cosmetic Smart Liposuction & Fat Transfer. Doctor Goodman is a truly gifted Cosmetic Surgeon who is nationally known as one of top laser liposuction and fat grafting experts. He has performed over 5,500 procedures and with this extensive Smart Liposuction experience he trains other doctors on his perfected tumescent lipolysis techniques and fat transfer to breast and buttocks.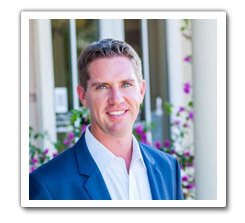 Ryan Brown, PA-C
Ryan began his Aesthetic career at the prestigious Cleveland Clinic, Plastic Surgery Specialist facility in Hollywood, Florida, training with Dr. James Stern and Dr. Yoav Barnavon. Ryan then practiced with Dr. Dana Goldberg of Jupiter, providing advanced dermal filler services. He is an "expert injector" in the field of dermal fillers such as Juvederm, and neurotoxins (Botox). Ryan has also received extensive training in upper and lower eyelid surgery, body sculpting with SculpSure and Smart liposuction, as well as hair restoration. Focusing on aesthetics and anti-aging, Ryan continues to specialize in cosmetic and aesthetic procedures at New Radiance. Ryan has lived most of his life in Florida, he is married and has a little boy. Ryan enjoys spending free time fishing, diving, traveling, and playing golf. (Certified for SculpSure Laser Fat Reduction).