Neil C. Goodman & Fred Silvestri
Board Certified Surgeons
Smart Liposuction, Brazilian Butt Lift & Fat Transfer Experts
Over 8500 cases performed!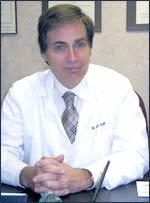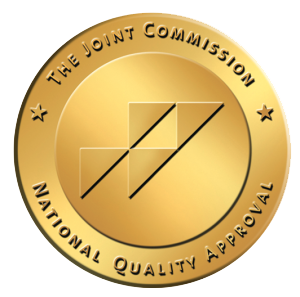 Neil C. Goodman, MD.
Accredited for Office-Based Surgery at New Radiance
Has Earned the Joint Commission Gold Seal of Approval
Dr. Neil C. Goodman and Fred Silvestri specialize in  Smart laser liposuction and  fat transfer to buttocks (Brazilian Butt LIft)and breast and cellulite reduction.
Dr. Goodman and Silvestri are truly gifted Cosmetic surgeons who have perfected body contouring, obtaining results that far exceed the norm.* They have performed over 8,500 laser & liposuction procedures and with this vast experience train other doctors on these perfected tumescent lipolysis techniques and fat transfer to breast and buttocks.*
*Any claims made on this website are intended to provide information about procedures provided at our office. Realistic Individual results will be discussed with you based on your information with an initial consult with Dr. Goodman, who has performed over 5,500 liposuction procedures. (see site footer for more information)
Board Certified
Fellow of American Academy of Cosmetic Surgery and American Society for Lasers in Medicine & Surgery.
Lead Investigator and luminary for Laser Lipolysis equipment for Palomar Medical Technologies.
Has performed over 10,000 cosmetic procedures including Liposuction, Laser liposuction, Fat transfer to buttocks and breast, Botox, Dermal Fillers, and Fractional Skin Resurfacing procedures.
BOARD CERTIFICATION
American Board of Ob/Gyn, certified 1980  (life time status)
American Board of Ob/Gyn, voluntary re-certification in 1993
EDUCATION & TRAINING
Brooklyn College of CUNY,  B.S., 1963-1967
Polytechnic Inst. of Brooklyn, PH.D 1967-1971
University of Miami School of Medicine, M.D. 1972-1974
Internship & Residency in Obstetrics and Gynecology at Bronx Municipal & Albert Einstein Hospitals, 1974-78
PRACTICE:
Private Practice of Obstetrics and Gynecology, 1978-2006, owner and employee of Westchester-Bronx Ob/Gyn Group P.C. at 1990 Central Park Avenue, Yonkers, N.Y. 10710
Medical Director of MD Cosmetic & Laser Centers of New York, 2002-2006
Lecturer for Cosmetic & Laser Consultants, LTD, 2004-present, specializing in Aesthetic Procedures including Laser/IPL Treatments for hair removal, vein obliteration, and photorejuvenation, standard and innovative Botox techniques, Cosmetic Fillers, Liposuction under local anesthesia and other office based cosmetic procedures
Lecturer and Trainer for Botox® Cosmetic, named to Allergan's  National Faculty Speakers List in 2005
Named to best Ob/Gyn doctors list in Westchester County and Greenwich Connecticut by Westchester Wag Magazine in 2004 and 2005
Luminary for Palomar Technologies Inc., Sciton Technology, and Alma Lasers Inc. 2005-2009
Founding Member of American Academy of Cosmetic Gynecologists (www.aaocg.org) in 2007
Office Gynecology and Minimally Invasive Cosmetic Procedures Practice  2007-2008 at Lite Touch Medical P.C. in New York City, N.Y. and Lite Touch Medical of Westchester P.C. in White Plains, N.Y.
Clinical Investigator for new Laser Assisted Liposuction Equipment for Sciton and Palomar Technologies
HOSPITAL APPOINTMENTS:
Lawrence Hospital, Bronxville, N.Y. Attending Physician, Ob. Gyn. Dept.
Albert Einstein Hospital and Medical School, Bronx, N.Y., Voluntary Attending Physician in Dept. of Obstetrics and Gynecology
AREAS OF SPECIAL INTEREST:
Information Technology Applications in Ob/Gyn Practice
Medical Aesthetics for Ob/Gyn Patients
Innovative Botox and Cosmetic Filler Techniques
Laser and Intense Pulsed Light Treatments in Gynecology & Medical Aesthetics
Laser Assisted Liposuction and Skin Tightening
Vaginal rejuvenation procedures