Your skin can be as smooth as you want it to be.
Complete hair reduction is an important step in creating a more confident and more successful person. Your unwanted hair may be the one thing holding you back from true self confidence and happiness.*
Almost everyone, at some point in their lives has suffered from unwanted hair. Whether you have hair on your upper lip, chin, legs, face, back, bikini line, underarm hair removal or anywhere else on your body chances are, you've tweezed, plucked, shaved, or waxed.
Laser hair removal is making electrolysis and waxing obsolete by offering a faster, less painful solution to unwanted hair. We offers patients the most effective solution for hair removal from the face and body.*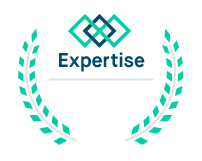 Best Laser Hair Removal
Companies in West
Palm Beach
2018
Top 5 Reasons to Get Laser Hair Removal
Improved Self-Confidence – Laser hair removal can help you feel and look your very best, no longer questioning how you look when you show off a bit of skin.
Look Great – Hair removal by laser can help you be free to enjoy smooth and sexy skin all the time. No more uncomfortable in between and grow-in stages.
Save Money – Laser for complete hair removal may seem expensive, but over time you will really be saving the dollars. In the long run, laser hair removal costs less than continued waxing, electrolysis and other hair removal methods.
Save Time – Free up your time with professional laser hair removal. Eliminate the daily or monthly hair removal routine, no longer having to think about missing your lunch hour to wax, or get electrolysis again. Wake up each morning and just go!
Eliminate Ingrown Hairs – Ingrown hairs can cause discomfort, infections and self-consciousness.
Palomar Vectus & Palomar Icon – State of the Art Laser Hair Removal
We arepassionate about maintaining our position at the forefront of the most advanced technology,
and laser hair removal is no exception. We have continued that tradition by acquiring the 2015 Palomar Vectus™, the new standard for excellence in the field of laser hair removal.
$129,000 4500 Watt Laser – Compare this to $300 3 watt "toys" such as Tria, No!No! and others!
So fast that what used to take 1 hour now takes 10 minutes!
Evenly Distributed Laser Energy prevents hot spots that used to cause burning Specifically Designed for Hair Removal and nothing else (This is NOT an IPL!) Skintel™ Melanin Reader automatically reads your skin type & determines the perfect treatment.*
Frequently Asked Questions
The primary benefits of laser hair removal include:
Larger areas may be treated with less discomfort than with electrolysis, waxing or tweezing
Lasers combines speed, comfort and long lasting results
Lasers works on any area of the body where a hair-free appearance is desired
Laser hair removal offers you a long-term reduction in both the amount of hair, and also in many cases a reduction in thickness and color of hair shafts which do grow back.*
Removing hair by electrolysis is like mowing grass – one blade at a time. Electrolysis is very useful with white and very pale blonde hair (which does not absorb laser light efficiently). We refer patients for electrolysis if we believe the laser cannot be of help, or after we have removed all of the dark hairs that are treatable with the laser. Electrolysis is a tedious process and a difficult undertaking for patients. Even a small area like the face, for example, in the case of a woman with heavy facial hair, may require electrolysis for 2 -3 hours per week for 2 years, with further treatments over an undetermined period of time, for a total treatment time exceeding 200 hours. Hair removal is much faster with a laser because each "pulse" of laser light disables a large numbers of hair follicles and pulses can be delivered as often as once every second.*
The unique design of the Candela GentleLASE allows treatment of people with most skin colors, and treatment of even light brown hair. Because hair which is naturally blonde, light red or white does not have enough pigment in the roots, it cannot be reliably treated with any type of laser. Fewer treatments are needed when the hair is dark and the skin is light colored. The GentleYAG treats darker skin types and those with suntanned skin. We frequently treat young, preteen girls who have developed dark hair on the upper lips. Those with ingrown hair and folliculitis are good candidates for laser hair removal.