Breast Augmentation
Smart liposuction with Fat Transfer to Breast Results in a Natural Breast Enhancement without surgery or implants.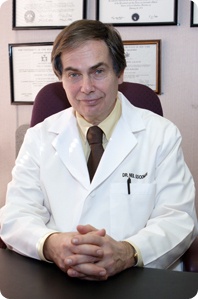 "I've used this technology for over ten years, performing thousands of Breast Augmentation procedures. The photos shown are my patients and an opportunity for you to view real results of my own happy patients."
Warmest Regards,  Neil Goodman, MD, PC, FACOG, FAACS
Fat Transfer to the Breasts during liposuction can restore volume and lift breasts resulting in a "natural" breast augmentation as an added benefit to liposuction.*
With Smart liposuction you can now lose the fat for a more sensual body profile and have a lifted, perky and natural breast augmentation – all in one quick, painless and safe procedure.*
Because it is your own fat being transferred during liposuction from one part of your body to another, the process is natural and eliminates the risks and complications of implants.
Dr. Neil Goodman removes fat from selected areas of your body with minimally invasive liposuction, purifies the fat, and then uses fat transfer to inject the donor fat cells into specific areas of the breasts.
Advantages of Breast Augmentation Via Fat Transfer to Breasts include:
Your own fat is used – inherently safe and more natural
Breasts can be sculpted and shaped little by little with every fat transfer
No General Anesthesia- Only Local Anesthetic is used
There are no incisions and thus no scarring*
Many women would like to enhance their breast size, but are wary to undergo what they consider to be an unnecessary surgery, one that entails scarring and insertion of foreign synthetic implants. Moreover, the idea of "going under" general anesthetic is seen by many as disconcerting and risky.*

*Your results may not exactly match the Before & After results shown on this page. Every individual is different and results will vary. These are photos of actual patients of Dr. Neil C. Goodman at New Radiance Cosmetic Center. (see site footer for full disclaimer)1
Call 

(561) 776-0116

 or fill out our Free Consultation form to learn more!